CANASTA - Hear Track 6, "Appreciation" + Brand New Pianist!
(sent on 2010-04-02)
Aloha! I come bearing gifts...
HEAR TRACK 6, "APPRECIATION"
Normally, when listening to an epic album like The Fakeout, the Tease and the Breather, one might expect the quality to start dropping off somewhere around the middle... which is about where we are now. Well track 6, "Appreciation," is out to prove you wrong. "Enough of the fun and games," it says. "Things are about to get serious around here..."



Appreciation by Canasta
Stream that tune, plus the other five we've released so far ("Becoming You," "Mexico City," "Mountains of Molehills," "I Don't Know Where I Was Going with This" and "Magazine (Songwriter on a Train)") at the following locations...
CANASTA'S WEBSITE // SOUNDCLOUD // MYSPACE // LAST FM // PURE VOLUME // FACEBOOK (the audio player is down and left)


HARK! ARE THOSE NEW FINGERS I HEAR TICKLING THOSE IVORIES?"
Why yes, indeed they are! Please welcome our brand new pianist, Ryan Tracy, to the illustrious ranks of Canasta. Below, you'll find a photo of him looking good. Our man Kyle's gonna play the record release show, but beyond that it'll be the Ryan Tracy All-Music-All-the-Time Show, 24-7-365. Better start setting your VCR's now! ... Hmmm ... I'm not even sure what I meant by that.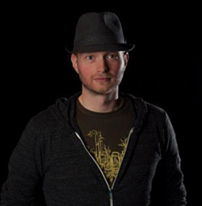 CANASTA


//
//
//
//
//
//
//
//